New plan for prized New Chum beach in Coromandel
Date: 19 January 2015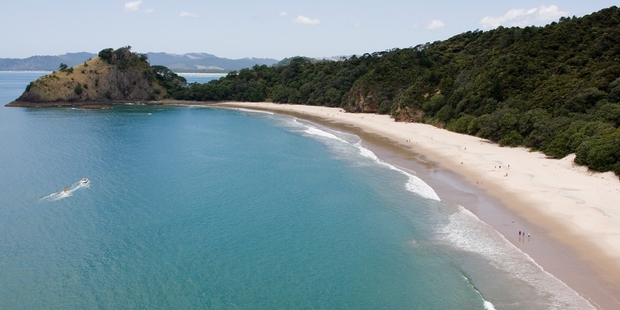 By Jamie Morton of NZ Herald
Coromandel's mayor is urging people to share their views on plans for a subdivision next to world-renowned New Chum Beach.

Thames-Coromandel District Council is giving the public a month to make submissions on an application for a four-lot subdivision on privately-owned land behind the beach, as well as a fifth "beach lot".

It is the latest bid for development near the beach, which is accessible only by walking across a headland from nearby Whangapoua and has been ranked among the most beautiful on the planet.

When development was first proposed five years ago, the plans met a fierce backlash from thousands of beachgoers, among them TV host Phil Keoghan, rugby star Richard Kahui and actress Robyn Malcolm.

The new application relates to a 60.7ha lot Ross and Deidre Mear jointly own with businessman George Kerr, and is separate from a development application made last year by Coastal Land Trust Holdings and which remains on hold.