Vinci buys New Zealand contractor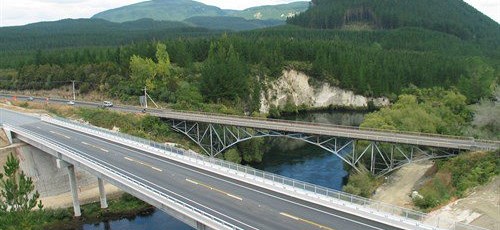 Date: 06 July 2015
Vinci has finalised the acquisition of New Zealand contractor HEB Construction.
HEB operates in across a range of areas including civils work, structures, hydraulic engineering, roads, earthworks, marine and port works, precasting and transport. The company employs 750 people and generated revenue of about €230m (£164m) in 2014.
The acquisition is in line with a Vinci strategy of expanding in high-growth international markets. New Zealand's GDP increased by more than 3% in 2014 and the country's construction and infrastructure sectors hold out prospects for steady growth, believes Vinci.
"HEB Construction's fundamentals form an excellent fit with those of Vinci and its new projects reflect its vitality," said Philippe Chavent, chairman of Vinci Construction International Network. "One good example is the new contract notification in April of this year to build a 27km four-lane urban motorway in Wellington. The project, in which HEB is participating as a member of a joint venture, has a value of more than €500 million and is one of the island's largest current infrastructure projects."
Original article from: http://www.theconstructionindex.co.uk/news/view/vinci-buys-new-zealand-contractor