FC International gives to Habitat for Humanity
Date: 22 December 2014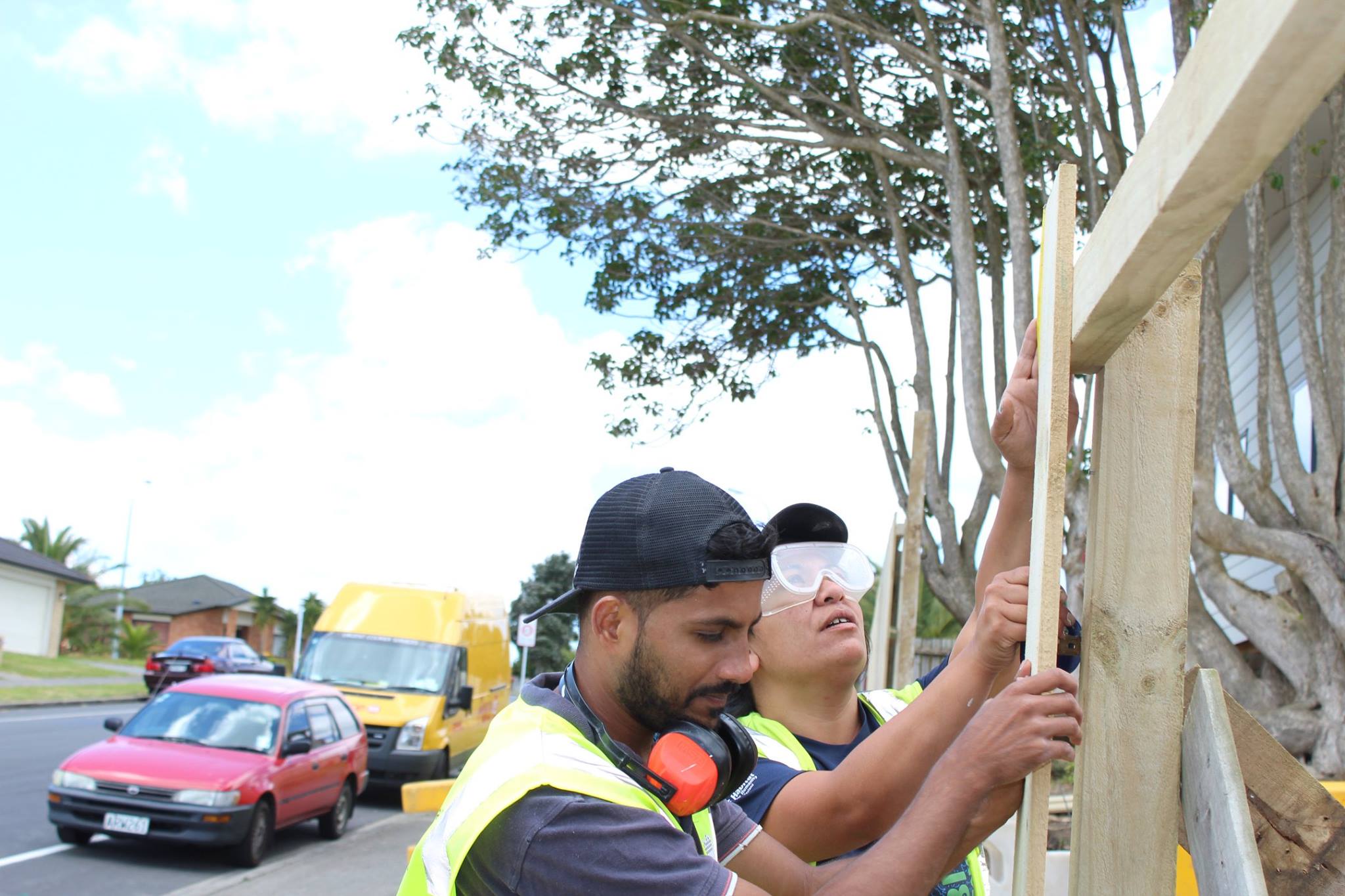 FC International got on site with Habitat for Humanity out in South Auckland. A day of building, digging, lifting and letting us all loose with the power tools was a great way to get out of the office and give back to the community.

All Habitat for Humanity houses are new builds, either built at Habitat HQ and relocated, or built completely on site.

A spokesperson at Habitat for Humanity says "The results of Habitat's effort are more than the sum of nails, paint and bricks.

An adequate environment fundamentally changes the foundation of a family. It builds stronger families, improved health and proper environments for children to study and grow. The end result often leads to our families gaining new employment opportunities.

Research shows strong links between housing and physical health, mental health, educational achievements and lower crime rates. Improved housing positively impacts all these factors within a family's life. These outcomes benefit not only the family but the wider community, the economy, and society as a whole. Addressing the housing issue is more than an act of charity, it is an investment in the future of our society."

The site where FC International volunteered is going to have several homes built on it. Four are well underway, while two are waiting at Habitat for Humanity headquarters to be relocated. All the families for the site have been selected, having undergone the Habitat for Humanity nomination process.

The main aim for the site is to get the Booth family moved into their new home before Christmas. This meant that the property had to be safely secured for the kids, so the team got to work on building a new fence.

The whole team had an amazing time, and the Habitat crew were more than helpful, welcoming and full of love and gratitude.